Shopping Cart
Your Cart is Empty
There was an error with PayPal
Click here to try again
Thank you for your business!
You should be receiving an order confirmation from Paypal shortly.
Exit Shopping Cart
10260 Fairview Rd, Farmersville Station, NY 14060
Busy Busy Busy! And busier! Spring has sprung by the looks of the lilac trees starting to bud out. Lots to do around here to pick up after winter. Twigs and leaves, etc. So thankful to be able to be outside and playing in the dirt again. What a long long winter we had, shew.

The medium hoophouse is up and "running" with greens planted in it. We will be ready for the Springville farmer's market starting the Saturday before Mothers day with starter plants, fresh eggs, fresh organic greens (bok choi, pac choi, tatsoi, mustard, spinach, radishes, a 8 kinds of leaf lettuce). Oh and some birdhouse gourds I dried out from last year and painted over the winter. All of them are great.
Over the next couple weeks we will be doing transplants into the large hoophouse and next week is new asparagus (which wont be ready until next year) and strawberries. I could use some help with the asparagus....hint hint!
Ths photograph is our free rage chickens....free ranging. We never cage them, ever! Oh wait yes I do, when I introduce a new chicken I put them in a cage for 2 days inside the coop before I let them loose. Otherwise they fight, that darn pecking order.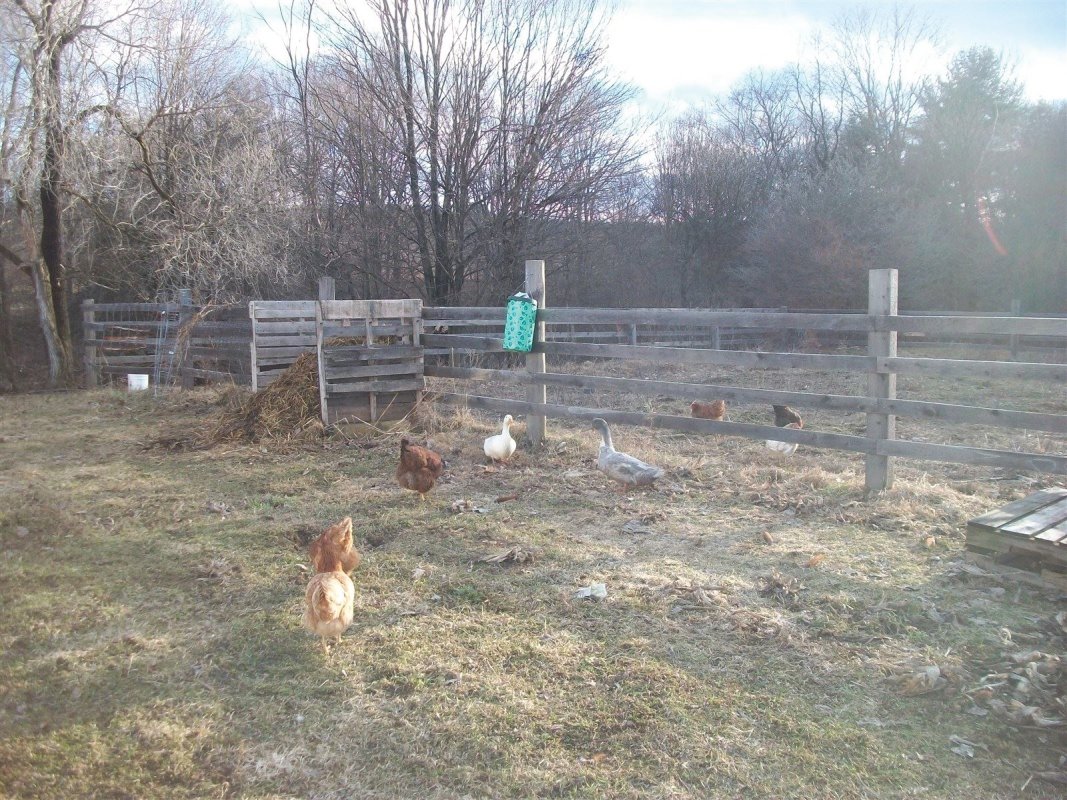 /